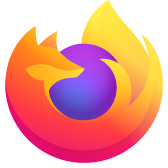 unable to read some email
Since doing latest updates some of my emails that come in are unable to read many letters and numbers and weird signs
Since doing latest updates some of my emails that come in are unable to read many letters and numbers and weird signs
All Replies (2)
Clear the Cache and remove the Cookies for websites that cause problems via the "3-bar" Firefox menu button (Settings). Start Firefox in Troubleshoot Mode to check if one of the extensions ("3-bar" menu button or Tools -> Add-ons -> Extensions) or if hardware acceleration or userChrome. css is causing the problem.
Is this a problem with web mail in Firefox or possibly with Thunderbird?
If the question is about Thunderbird then we can move the question thread to Thunderbird Support.
---
Can you attach a screenshot?
use a compressed image type like PNG or JPG to save the screenshot