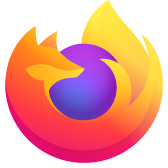 Bookmark consolidation
Firefox is my default browser. It's bookmark manager is incredible! However, I have many Firefox (and other browser) exported files I need to consolidate. The Firefox bookmark manager is so good I can drag and drop bookmarks from these other files into Firefox.
I want to consolidate these bookmarks using the Firefox bookmark engine, but not by interfering with the bookmarks currently in Firefox. Also, since this will take a while, I don't want to export my current Firefox bookmarks; clean out my current bookmarks; and spend the next two weeks using other browsers while I employ Firefox to clean up my bookmark situation.
Three Questions 1) Can I bring up another/unique Firefox window (like an earlier version; a separate window; a second install that I can open/close separate from the install I'm using now) that I can scrub clean of all bookmarks use it to rebuild all my bookmarks by dragging/dropping bookmarks from my many saved .html bookmark files--WITHOUT MESSING WITH MY CURRENT BOOKMARKS? 2) Alternatively, is it possible to just install the Firefox bookmark engine, separate from the Firefox browser? 3) Also, is there a simple way to instruct Firefox's bookmark manager to delete duplicate bookmarks?
Thanks
Firefox is my default browser. It's bookmark manager is incredible! However, I have many Firefox (and other browser) exported files I need to consolidate. The Firefox bookmark manager is so good I can drag and drop bookmarks from these other files into Firefox. I want to consolidate these bookmarks using the Firefox bookmark engine, but not by interfering with the bookmarks currently in Firefox. Also, since this will take a while, I don't want to export my current Firefox bookmarks; clean out my current bookmarks; and spend the next two weeks using other browsers while I employ Firefox to clean up my bookmark situation. Three Questions 1) Can I bring up another/unique Firefox window (like an earlier version; a separate window; a second install that I can open/close separate from the install I'm using now) that I can scrub clean of all bookmarks use it to rebuild all my bookmarks by dragging/dropping bookmarks from my many saved .html bookmark files--WITHOUT MESSING WITH MY CURRENT BOOKMARKS? 2) Alternatively, is it possible to just install the Firefox bookmark engine, separate from the Firefox browser? 3) Also, is there a simple way to instruct Firefox's bookmark manager to delete duplicate bookmarks? Thanks