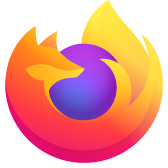 How do I determine if my 5.0 is 32 bit or 64 bit
When determining which Java to use, it is available in both 32/64 bit. I installed Win7 in 64 bit OS. Java says I can determine which browser I am using, but I cannot tell. Additionally, on the Java download page, it reports I am using a 32 bit browser, and if I use that now and then, I should have both Java's, 32/64 bit. Can you tell me if Firefox is 32/64 or both bit browser. Thanks. John
When determining which Java to use, it is available in both 32/64 bit. I installed Win7 in 64 bit OS. Java says I can determine which browser I am using, but I cannot tell. Additionally, on the Java download page, it reports I am using a 32 bit browser, and if I use that now and then, I should have both Java's, 32/64 bit. Can you tell me if Firefox is 32/64 or both bit browser. Thanks. John
All Replies (2)
The 32-bit version of Firefox will run on 64-bit Windows 7. You need the 32-bit Plugins.
There is no official 64-bit builds of Firefox from Mozilla yet as the earliest may be Firefox 8.0
Your Firefox copy is most likely a 32 bit version, so you need the 32 bit Java version (plugin).
Your More system details list shows that you have the Java plugin:
Next Generation Java Plug-in 1.6.0_26 for Mozilla browsers
Does the Java test page confirms that?