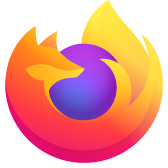 Offline mode is online and is still connecting to Internet
Hello everyone,
Please test with all versions of Firefox. I was able to reproduce this consistently even after a complete reinstall or reset. For this case, ESR was checked and surprisingly it stays online even when offline mode is used upon start using profile manager. For this, you can create a new profile and start the browser in offline mode and search something in address bar. At first, you will be greeted with an offline mode message but if you hit refresh then the browser becomes online and the search results are now available. This is not just related to search results but any websites.
Hope you guys can provide some info as this is really unexpected behavior.
Thank you and looking forward to your suggestions
Test specs: Windows 7-10/Linux/Ubuntu Firefox version: ESR 102.5.0/Standard 107.0
Hello everyone, Please test with all versions of Firefox. I was able to reproduce this consistently even after a complete reinstall or reset. For this case, ESR was checked and surprisingly it stays online even when offline mode is used upon start using profile manager. For this, you can create a new profile and start the browser in offline mode and search something in address bar. At first, you will be greeted with an offline mode message but if you hit refresh then the browser becomes online and the search results are now available. This is not just related to search results but any websites. Hope you guys can provide some info as this is really unexpected behavior. Thank you and looking forward to your suggestions Test specs: Windows 7-10/Linux/Ubuntu Firefox version: ESR 102.5.0/Standard 107.0