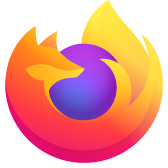 I keep getting rerouted to home page of websites.
Recently switched from Chrome to Firefox. Having an issue on certain websites on Firefox. For example...when I go to Macys.com and attempt to look at certain sections, I get rerouted to the home page of macys.com even though the proper address is in the address bar. (e.g. when I attempt to go to this link: http://www1.macys.com/shop/mens-clothing/mens-pants?id=89&edge=hybrid&cm_sp=us_hdr-_-homepage-_-89_Pants which is the men's pants section, I am rerouted to macys.com). This happens with various other websites.
All Replies (1)
This can be caused by corrupted cookies or cookies that are blocked (check the permissions on the about:permissions page).
Clear the cache and cookies only from websites that cause problems.
"Clear the Cache":
Firefox/Tools > Options > Advanced > Network > Cached Web Content: "Clear Now"
"Remove Cookies" from sites causing problems:
Firefox/Tools > Options > Privacy > Cookies: "Show Cookies"
---
Start Firefox in Safe Mode to check if one of the extensions (Firefox/Firefox/Tools > Add-ons > Extensions) or if hardware acceleration is causing the problem (switch to the DEFAULT theme: Firefox/Firefox/Tools > Add-ons > Appearance).
Do NOT click the Reset button on the Safe Mode start window.