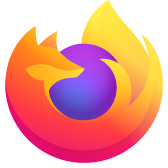 TAB key on PC stopped after update
have Vista 36 bit. Firefox updated me to 16..after that my TAB key on PC stopped working! So I reverted back to version 15.0.1.. it fixed that problem. Then now when with FF browser try to go to my weather program (Wunder Map) (weather underground)...the map doesn't show! the Adobe flash player is 11.4.402.287...which was the one that did work with the older FF. When I use Chrome or RocketMelt browsers, everything works so I know it's a Firefox problem! Every time FF has an update, there's always a problem! I have updated and reverted back on FF and Adobe..I'm so tired of this. Everything was running fine all summer long till now :-(
have Vista 36 bit. Firefox updated me to 16..after that my TAB key on PC stopped working! So I reverted back to version 15.0.1.. it fixed that problem. Then now when with FF browser try to go to my weather program (Wunder Map) (weather underground)...the map doesn't show! the Adobe flash player is 11.4.402.287...which was the one that did work with the older FF. When I use Chrome or RocketMelt browsers, everything works so I know it's a Firefox problem! Every time FF has an update, there's always a problem! I have updated and reverted back on FF and Adobe..I'm so tired of this. Everything was running fine all summer long till now :-(
All Replies (2)
Hello granbjd22,
Could you go to "about:support" without quotes in your browsers URL and provide the information on there? Thanks!
Do a clean reinstall and delete the Firefox program folder before reinstalling a fresh copy of Firefox.
C:\Program Files\Mozilla Firefox\
Download a fresh Firefox copy and save the file to the desktop.
Uninstall your current Firefox version, if possible, to cleanup the Windows registry and settings in security software.
Do NOT remove personal data when you uninstall your current Firefox version, because all profile folders will be removed and you will also lose your personal data like bookmarks and passwords from profiles of other Firefox versions.
Remove the Firefox program folder before installing that newly downloaded copy of the Firefox installer.
It is important to delete the Firefox program folder to remove all the files and make sure that there are no problems with files that were leftover after uninstalling.
Your bookmarks and other profile data are stored in the Firefox Profile Folder and won't be affected by an uninstall and (re)install, but make sure that "remove personal data" is NOT selected when you uninstall Firefox.
If you keep having problems then also create a new profile.
---