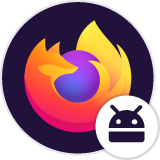 How to import bookmarks to firefox from dolphin browser
thanks to watch my asking. I'm using android2.3,and a browser named "dolphin blowser". now,i want to use firefox. But,I don't know how to import bookmarks. is anyone knows how to import all the bookmark from dolphin blowser? thanks to read my asking.(I'm japanese,so I'm not good at to English:-)
thanks to watch my asking. I'm using android2.3,and a browser named "dolphin blowser". now,i want to use firefox. But,I don't know how to import bookmarks. is anyone knows how to import all the bookmark from dolphin blowser? thanks to read my asking.(I'm japanese,so I'm not good at to English:-)
All Replies (4)
I do not have a direct answer. You may have to try copying or syncing bookmarks from a desktop computer, or a memory device.
I will provide some links that may help you.
Android OS is designed in such a way that apps cannot read each others configuration files. There is no possible way to import from Dolphin. If you use Firefox on the desktop you can use Firefox Sync to bring your bookmarks to your Firefox mobile.
I'm sorry to late to reply. and very thanks for answering me. I will check them. Very thanks :)
Mr.kbrosnan.
I'm sorry to late to reply, and very thanks for answering me. Well, there is no possible way to import. I got it. Very thanks :)