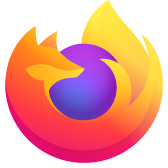 undo firefox upgrade
I have been asked to upgrade to the latest version of firefox and have done so.
How can I undo this, as I do not like the new version. I cannot install my google search bar and need to open a new websearch tab everytime I want to look for something on the web. All my other bars are gone and I have real trouble with the help features.

Many thanks
I have been asked to upgrade to the latest version of firefox and have done so. How can I undo this, as I do not like the new version. I cannot install my google search bar and need to open a new websearch tab everytime I want to look for something on the web. All my other bars are gone and I have real trouble with the help features. Many thanks
All Replies (1)
Modified by straightjacket