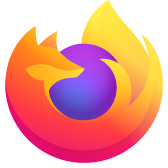 When I swich foxy proxy my fire fox doesnt load pages, if I disable the proxy then the browser works perfectly. please give me a solution
I am already using foxy proxy. to day, when i enable a proxy my browser does not load any pages, it takes around 15 min to load it. then I tried using a different proxy, still did not work. The loading bar loads around 50% then it wasn't moving at all.
Then I tried the same website disabling foxy proxy, then its working perfectly. I don't know what am I have to do this.
Please kindly let me know a solution.
Thanks Fawzan
I am already using foxy proxy. to day, when i enable a proxy my browser does not load any pages, it takes around 15 min to load it. then I tried using a different proxy, still did not work. The loading bar loads around 50% then it wasn't moving at all. Then I tried the same website disabling foxy proxy, then its working perfectly. I don't know what am I have to do this. Please kindly let me know a solution. Thanks Fawzan