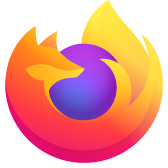 I can't see my download photos at Singls.ru website. At other computer I can see them
When I downloaded my pictures at my personal page at Singls.ru I don't see my pictures, but at other computer I see them. How can I fix this problem on my computer. I have browser Firefox
When I downloaded my pictures at my personal page at Singls.ru I don't see my pictures, but at other computer I see them. How can I fix this problem on my computer. I have browser Firefox
All Replies (1)
With Singls.ru on display, click on the site identity button (for details on what that is see the How do I tell if my connection to a website is secure? article) and then on More Information. This will open up the page info dialog.
First select the Permissions panel, make sure that "Load Images" is set to allow (selecting Use Default should also work)
Next select the Media panel, then click on the first item in the list. Use the down arrow key to scroll through the list. If any item has the option "Block images from (domain name)" selected, de-select the option.
This should hopefully resolve your issue, but also see Fix problems that cause images to not show.
Some add-ons can also block images, for example if you have AdBlock Plus installed, make sure that you have not accidentally created a filter to block the images.