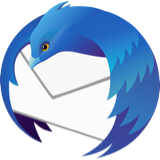 Can't send or receive emails - server error
Am a Luddite running T/B 52.9.1 (32-bit) and windows xp. Tried to download emails from att.net and it said password might be compromised so change it. I did that and edited the password settings in T/B to change the password. Tried to download emails and got error message: "sending of password for user jobby@att.net did not succeed. Mail server inbound.att.net responded: server error. Please try again later." Have tried many times since w/o success. Then tried to send a test email (after editing password settings in T/B for outbound emails) and got error message: "Login to server outbound.att.net failed." It asked for new password, which I entered, but it still failed. If I go to the att website (https://currently.att.yahoo.com) and enter my new password I can see new emails on the server. Can't figure out why T/B can't connect to the att.net server. Any suggestions on how to fix would be much appreciated. Thank you. Joel Hornstein
Am a Luddite running T/B 52.9.1 (32-bit) and windows xp. Tried to download emails from att.net and it said password might be compromised so change it. I did that and edited the password settings in T/B to change the password. Tried to download emails and got error message: "sending of password for user jobby@att.net did not succeed. Mail server inbound.att.net responded: server error. Please try again later." Have tried many times since w/o success. Then tried to send a test email (after editing password settings in T/B for outbound emails) and got error message: "Login to server outbound.att.net failed." It asked for new password, which I entered, but it still failed. If I go to the att website (https://currently.att.yahoo.com) and enter my new password I can see new emails on the server. Can't figure out why T/B can't connect to the att.net server. Any suggestions on how to fix would be much appreciated. Thank you. Joel Hornstein
All Replies (15)
Create a secure mail key on the AT&T site and use it in TB in place of the account password:
https://www.att.com/support/article/dsl-high-speed/KM1010523/
You might still encounter failed connections due to the outdated security protocols in XP, let alone the obsolete ones in TB 52. Consider switching to a used W10 PC (starting at $100).
Thanks for your prompt reply and suggestion. Followed directions and substituted the secure mail key in TB in place of the account password (for both outbound and inbound, but still received the same error messages as above. I understand what you said about XP being outdated, but everything was working fine until today. It can suddenly go out like a lightbulb? Any other suggestions? Thanks, Joel H.
Hello again, In playing around with settings somehow can now send emails. When I went to the passwords section the entry for outbound.att.net was missing, but I could still send emails. Stupidly decided to delete the entry for inbound.att.net, but it didn't work. Still can not receive emails. Same error message as above. The fact that I can now send emails suggests to me that xp security etc settings may not be the culprit. Tried to add the account info back by entering name, email and password, but TB said it could not find my account settings. It has to be there someplace because I can send emails, right? Would very much appreciate any further suggestions. Joel H.
Remove all entries from Saved Passwords in Settings/Privacy & Security, confirm the incoming and outgoing server settings with the link in my first reply, restart TB, enter the secure mail key when asked for a password, check the box to have it saved in Settings.
If it suddenly stopped working, maybe your antivirus (name?) updated and became incompatible with TB. Or, maybe there is some temporary issue with AT&T (although I haven't seen reports on this forum).
After restarting TB did not ask for a password. Went to new, existing mail account and entered information. Tried the secure mail key as well as my latest password, but after finding the info in its database, all TB said was "incoming server already exists."
If you weren't asked for a password, there is some other process interfering with the connection, possibly antivirus.
There is no point in repeatedly adding the account. Confirm you have it set up with the settings recommended by AT&T.
Unfortunately, made a bad situation worse. Since I was able to send emails even though the password info was missing from the security tab, I thought if I deleted the account and started all over that that might work. Under account actions and remove account there were 2 options: 1) remove only TB's knowledge of the account; 2) remove message data--remove all files etc from local disk. Despite selecting 1) I lost all emails on my hard drive. Any way to get them back? Under c:\documents and settings\application data\thunderbird I have periodically backed up the thunderbird file. When I tried to copy it to the hard drive an error message came up saying the following file names were too long and should be shortened: 5sm7hxs2.default.msf 5sm7hxs2.default.sbd 5sm7hxs2.default.sbd (I don't know why it repeated this file name.)
I know I have exhausted your reservoir of patience, but would appreciate any suggestions on how I can get the deleted files back. Thank you, Joel H.
It's not possible to send without a password, unless you have wrong, non-secure smtp settings, or possibly there is a password manager attached to your antivirus (which you haven't named) that intercepts TB connections.
Option 1 does not delete the mail:
http://kb.mozillazine.org/Recovering_deleted_mail_accounts
I suggest you create a new profile with Profile Manager, add the account by entering the correct settings (Manual config.), and worry about recovering data from older profiles later, once the account is working.
Thanks for your reply. I understand what you said, which is why I am dumbfounded. (Maybe the box to remove all messages was also checked, but I don't think so.) I did re-check settings and now the outbound mailbox is there with the secure pass key you suggested I obtain as the password, but no inbound setting. Will try your suggestion to create a new profile. However, right now, can connect to the att website and can click on links to see current news etc, but can not sign in to look at emails (message says we may be having trouble with your connection). When it rains it pours.
Joel H.
Your suggestion to create a new profile (used the secure mail key as the password) worked--thanks! TB is now downloading emails in batches of 2000 starting from 2014. That's when I purchased the XP machine and the people helping me had similar trouble transferring emails resulting in the creation of an att.outbound-1 file. My guess is that I now have an att.outbound-2 file as well. The downloading stops after about 2000 emails but then starts up again if I click on get messages. So eventually I will have all messages previously received.
The next logical step when the downloading completes is emails I previously sent. One of the links you sent seems to suggest they are still on my hard drive--is that correct? Can you pls send instructions or a link suitable for a 5th grader how I might copy/transfer them to the new profile?
Thanks again for your assistance--really appreciate it.
Joel H.
P.S. The reason I say my troubles are not due to an antivirus program is that I'm not using one.
Close TB, open a profile folder, open the Mail subfolder, where you should see a subfolder named outbound.att-1.net, or outbound.att-2.net, or something similar. The dates on the subfolders will indicate which ones are current or past storage locations. Inside one of those folders there should be an mbox file named Sent (no extension) that contains previous sent messages. Copy Sent (rename if necessary to e.g. SentOLD) to the Mail/Local Folders location of the new, active profile. Restart TB and find the folder under Local Folders in the Folder Pane.
Able to find sent file in old profile and copy it to the new profile, so that I now have mail rec'd and mail sent except for very recent emails sent via the att website--thanks again! Tried to do the same thing for the address book. Only file I could find was abook.mab, but trying to copy this to the new profile didn't work. Any suggestions? Not the end of the world as any new email I send will automatically store the address in the address book, so eventually will build up.
Thanks again for your continued assistance.
Joel H.
Downloaded the morefunctionsforaddressbook file (.xpi extension) and then tried to install it but a warning popped up that it hasn't been verified. As previously stated, not the end of the world as contact info is added to the address book as I send emails to people. Thanks again for your assistance. Joel H.