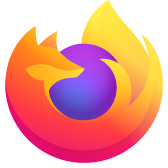 clicking link in Thunderbird opens an unknown Firefox
I´m running PortableThunderbird 102.6.1 (64-bit) and PortableFirefox 109.0.1 (64-bit) on Windows10.
For quite a long time, the following issue exists; it´s driving me mad so that today I´m making an effort to ask for help:
When I click a link in a Thunderbird-message, that link will be opened in an unknown Firefox installation; i.e. a Firefox that does not look like "my" Firefox (with all the bookmarks and set-ups); sometimes it also first installs updates before opening a link, which suggests it is in fact "another" installation. That behavior appears no matter clicking a link in TBird directly or right-clicking it and selecting "open link in browser".
Where/how can I force TBird to use "my" Ffox installation, and how can I find & delete that "other" Ffox installation ?
Thank you & best regards
Hans-Joachim
I´m running PortableThunderbird 102.6.1 (64-bit) and PortableFirefox 109.0.1 (64-bit) on Windows10. For quite a long time, the following issue exists; it´s driving me mad so that today I´m making an effort to ask for help: When I click a link in a Thunderbird-message, that link will be opened in an unknown Firefox installation; i.e. a Firefox that does not look like "my" Firefox (with all the bookmarks and set-ups); sometimes it also first installs updates before opening a link, which suggests it is in fact "another" installation. That behavior appears no matter clicking a link in TBird directly or right-clicking it and selecting "open link in browser". Where/how can I force TBird to use "my" Ffox installation, and how can I find & delete that "other" Ffox installation ? Thank you & best regards Hans-Joachim