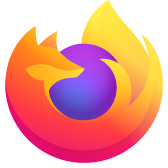 "Source not Supported"
Trying to view a video in Medscape. See attached screen shot. The message is "Source Not Supported". https://capture.dropbox.com/lVRfbz3KPkZfCKmz But it plays just fine in Chrome. Que pasa?? RDL
All Replies (4)
Can you post a link to a publicly accessible page (i.e. no authentication or signing on required)?
You can check the Web Console to see if there is more detail available.
Here is the info from the browser console: Console
No, I cannot get to a place that doesn't require sign-in. Medscape always requires that and I don't know a way around it, sorry.
Thanks for the help!!!