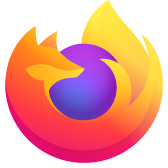 Firefox printig dialog stays on "Preparing preview" when network printer is offline.
Hello!
Currently, I have a network printer added to my computer. When I want to print something with Firefox (either a webpage or a PDF) and the printer is online everything works fine. However, when the printer is offline (turned off) the printing dialog stays on "Preparing preview". I tried waiting for over 5 minutes and the dialog keeps loading on "Preparing preview".
I tried replicating this issue in Chrome. Chrome just switches to another printer if the currently selected printer is offline. The remote printer doesn't even appear on the printers list if its offline.
I found this issue which describes the problem I'm experiencing, https://bugzilla.mozilla.org/show_bug.cgi?id=427285 However, it seems that it wasn't solve.
Is there any way to fix this issue? Thanks
Hello! Currently, I have a network printer added to my computer. When I want to print something with Firefox (either a webpage or a PDF) and the printer is online everything works fine. However, when the printer is offline (turned off) the printing dialog stays on "Preparing preview". I tried waiting for over 5 minutes and the dialog keeps loading on "Preparing preview". I tried replicating this issue in Chrome. Chrome just switches to another printer if the currently selected printer is offline. The remote printer doesn't even appear on the printers list if its offline. I found this issue which describes the problem I'm experiencing, https://bugzilla.mozilla.org/show_bug.cgi?id=427285 However, it seems that it wasn't solve. Is there any way to fix this issue? Thanks