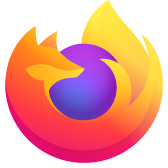 saving pdf automatically
Anytime I open a PDF file, it automatically saves it. I changed in the application box to ask me what to do and I said to open it with firefox and it does but it also saves it. For some reason I have 3 pdfs listed in the box asking me what to do with a pdf file. They are all changed to ask me, in fact I changed all listed files to ask me what to do. Help please
Anytime I open a PDF file, it automatically saves it. I changed in the application box to ask me what to do and I said to open it with firefox and it does but it also saves it. For some reason I have 3 pdfs listed in the box asking me what to do with a pdf file. They are all changed to ask me, in fact I changed all listed files to ask me what to do. Help please
All Replies (5)
Yes, I see that now. Thanks for the information. I have 100's of PDF files, none of them I wanted to save. Is Mozilla going to fix this issue? I hope so. Thanks again.
Terry,
My preference for saving PDFs is as shown in the attached image. Somehow, however, every PDF I view in Adobe Acrobat DC gets saved automatically to my Downloads folder.
So, to be more specific, if I add browser.download.start_downloads_in_tmp_dir as you suggest, how is it to be set? True or false?
If your solution is implemented, will all PDFs automatically be saved to Temp?
That preference was added for those who wish to open files rather than download them. If that's your case, you should make the preference true.