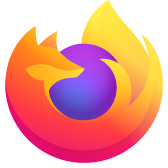 Useless space
Since the new update there's this small useless space that tabs won't fill
Since the new update there's this small useless space that tabs won't fill
All Replies (12)
In that space I would expect the Firefox View button to appear.
Do you see that Firefox View button at the left end of the tab bar if you open the customize page and drag if off the Tab bar or use the right-click context menu in regular mode (Remove from Toolbar)?
I removed the View button, but the space is still persistent.
Customizing and dragging that place drags the whole browser.
Remove toolbar is grayed out, so it's just useless space and design.
Yeah, I also see the space. see screenshot
That could be the titlebar-spacer. You can possibly use code in userChrome.css to remove this space.
The article you sent me was from 6/30/22.
My issue started TODAY with update 106.0 (64-bit).
Jason Hunter said
Customizing and dragging that place drags the whole browser.
I think the tabs toolbar always has "drag space" in the upper left corner when the window is resizable (not maximized). You didn't have drag space in that corner before?
No issues in Nightly. see screenshot
Also, no issue before updating to 106.0. see screenshot Let me update openSUSE and see what happens.
Modified by jonzn4SUSE
All is well in Linux after updating.
This probably happens when the tabs are positioned in the title bar (i.e. the title bar is hidden).
All is well on Win11. Only seeing the issue on Win10 with 106.0.
Modified by jonzn4SUSE
Just noticed when Maximized, the space goes away. see screenshot