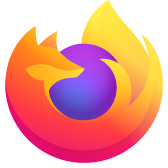 Can't Log Into Sync After Win 10 Repair . Firefox Reload
Long time Firefox/Mozilla user. Installed/upgraded/migrated on Win, Android, Linux (various distros) over the years.
This might also be relevant to the Sync topic.
Built a new Win 10 system 11/21. Installed Firefox, logged in and Enabled Sync. Installed licensed Adobe photo editing software. No problems. Used for 2 weeks.
Spent 5 months in hospital.
Back home, used new PC for ~45 days; Win 10 went wiggy on me after an update - could not get to Settings menu ya da ya da. It went downhill from there. No identifiable hardware issues (tested memory and (.m2) boot drive, etc
Tried many fixes to Windows while trying to keep user data. Ended up reinstalling Win 10 (multiple times...). System working, but no bookmarks/passwords. Installed Firefox. Of course, it didn't work - understandibly.
Went to old PC, Firefox does not seem to give me the option to *see* my login password); looked up Firefox password (I hated to do it, but with ~500 userid/passwords, I started to let FF manage these a few years back). Found it. Went to new box and logged in. Password error. Digging deeper, it *appears* that the present password was set circa 2015 and the Firefox saved password was set circa 2021.
I've now been fussing with this a week. Searching, searching; trying pretty much everything I can think of. Nothing works.
Any path forward besides changing passwords on all of the involved (~20+) devices?
Now I need to try to recall where I put the recovery key ... (yes, I have since embarked on an extensive backup/restore point campaign which includes backing up backup system software).
duplicate. https://support.mozilla.org/en-US/questions/1388293
Long time Firefox/Mozilla user. Installed/upgraded/migrated on Win, Android, Linux (various distros) over the years. This might also be relevant to the Sync topic. Built a new Win 10 system 11/21. Installed Firefox, logged in and Enabled Sync. Installed licensed Adobe photo editing software. No problems. Used for 2 weeks. Spent 5 months in hospital. Back home, used new PC for ~45 days; Win 10 went wiggy on me after an update - could not get to Settings menu ya da ya da. It went downhill from there. No identifiable hardware issues (tested memory and (.m2) boot drive, etc Tried many fixes to Windows while trying to keep user data. Ended up reinstalling Win 10 (multiple times...). System working, but no bookmarks/passwords. Installed Firefox. Of course, it didn't work - understandibly. Went to old PC, Firefox does not seem to give me the option to *see* my login password); looked up Firefox password (I hated to do it, but with ~500 userid/passwords, I started to let FF manage these a few years back). Found it. Went to new box and logged in. Password error. Digging deeper, it *appears* that the present password was set circa 2015 and the Firefox saved password was set circa 2021. I've now been fussing with this a week. Searching, searching; trying pretty much everything I can think of. Nothing works. Any path forward besides changing passwords on all of the involved (~20+) devices? Now I need to try to recall where I put the recovery key ... (yes, I have since embarked on an extensive backup/restore point campaign which includes backing up backup system software). ''duplicate. https://support.mozilla.org/en-US/questions/1388293''
Modified by Andrew