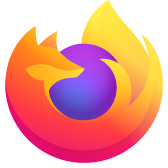 Strange behaviours when loading pages when connection is slow
Sometimes when loading a page, and the page is slow to respond, what is expected is seeing a notice of error, allowing me to refresh the page. However, sometimes the strange behaviours happen:
The refresh button is gray. I cannot refresh. I can only to re-type in my URL bar to force reload the page; or
The URL bar keeps blank or remains the former page. For example, I click the link on page A to page B, and page B is too slow, then I found that the URL keeps the URL of page A. I have to re-click the link of page B on page A; if I opens page B on a new page, then the URL keeps blank finally, and I have to re-click the link of page B as well.
The operation system is Windows 11. It also happens on Windows 10. It happens on Firefox and Firefox Developer Edition. The issue does not exist in Edge browers (in Edge, it displays connection failure and allows me to refresh).
The issue has been existing for years.
See the previous archived discussion: https://support.mozilla.org/zh-CN/questions/1354935
Sometimes when loading a page, and the page is slow to respond, what is expected is seeing a notice of error, allowing me to refresh the page. However, sometimes the strange behaviours happen: * The refresh button is gray. I cannot refresh. I can only to re-type in my URL bar to force reload the page; or * The URL bar keeps blank or remains the former page. For example, I click the link ''on'' page A ''to'' page B, and page B is too slow, then I found that the URL keeps the URL of page A. I have to re-click the link of page B on page A; if I opens page B on a new page, then the URL keeps blank finally, and I have to re-click the link of page B as well. The operation system is Windows 11. It also happens on Windows 10. It happens on Firefox and Firefox Developer Edition. The issue does not exist in Edge browers (in Edge, it displays connection failure and allows me to refresh). The issue has been existing for years. See the previous archived discussion: https://support.mozilla.org/zh-CN/questions/1354935