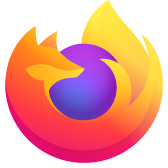 Hotmail Does Not Load
I'm using Firefox on a macbook air with BigSur. I've never had this problem before... all of a sudden, hotmail.com will not load. The very first time it happened, earlier today, the blue envelope sort of hung in the middle of the page for a while, doing its thing, but ultimately the page just went completely blank white, and that's what happens from now on when I type in hotmail.com or outlook.live.com/mail - nothing works. If I search google for "hotmail" then click the link from there, same thing. The tab shows the blue envelope and the page indicates that it's finished loading, but it's just a big white canvas.
I haven't installed anything new, that I know of, and everything is up to date. I restarted my computer, same thing - just a completely blank browser page.
It DOES open in Chrome... but I don't use chrome. I want it to open in Firefox, which has all my passwords saved and which I use for every other site I have open. I just want to use one browser. I just don't understand why all of a sudden, today is the day that Hotmail will not open in Firefox. What is different about today?
I checked the "web developer tools" and it says 'Couldn't parse invalid host "wasm-unsafe-eval"' and 'Couldn't parse invalid host "unsafe-inline"'. I don't know what that means.
I have already contacted Microsoft Outlook about this and they told me to contact you. Please help! Thank you
I'm using Firefox on a macbook air with BigSur. I've never had this problem before... all of a sudden, hotmail.com will not load. The very first time it happened, earlier today, the blue envelope sort of hung in the middle of the page for a while, doing its thing, but ultimately the page just went completely blank white, and that's what happens from now on when I type in hotmail.com or outlook.live.com/mail - nothing works. If I search google for "hotmail" then click the link from there, same thing. The tab shows the blue envelope and the page indicates that it's finished loading, but it's just a big white canvas. I haven't installed anything new, that I know of, and everything is up to date. I restarted my computer, same thing - just a completely blank browser page. It DOES open in Chrome... but I don't use chrome. I want it to open in Firefox, which has all my passwords saved and which I use for every other site I have open. I just want to use one browser. I just don't understand why all of a sudden, today is the day that Hotmail will not open in Firefox. What is different about today? I checked the "web developer tools" and it says 'Couldn't parse invalid host "wasm-unsafe-eval"' and 'Couldn't parse invalid host "unsafe-inline"'. I don't know what that means. I have already contacted Microsoft Outlook about this and they told me to contact you. Please help! Thank you
All Replies (1)