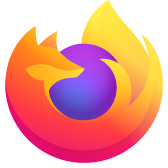 Copy/paste into aconex
Ever since Firefox upgraded itself on my PC I can no longer paste a snip into Aconex
Ever since Firefox upgraded itself on my PC I can no longer paste a snip into Aconex
All Replies (2)
Please explain the problem in detail. What happens? What is/are the exact error message(s) ?

Many have had trouble with copy/paste between programs, Sometimes this is because of formatting. Copy from the original. Paste to a 'word' type program. Now copy from 'word' to where you want to go.
Until just recently I have been able to paste an image into Firefox (in an Aconex window) where Chrome couldn't do it. I can only assume that Firefox has auto updated and removed this feature or it is turned off somehow. Please advise if I can rectify this.