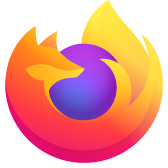 Looking for Library file in Mac Library/Application Support that Time Machine can use to restore tabs lost in crash
Hello,
I wrote in about an hour ago, but clicking Submit resulted in a blank page - no acknowledgement or notice from you in email since. Pls forgive if you get this twice.
I was clearing Recent History when FF crashed and lost many important open tabs. This happened with V. 93.
I back up daily with Time Machine. I'm wondering if there's a file in Application Support or elsewhere it can restore to bring the tabs back?
System profile attached.
Any help appreciated. Peter
Hello, I wrote in about an hour ago, but clicking Submit resulted in a blank page - no acknowledgement or notice from you in email since. Pls forgive if you get this twice. I was clearing Recent History when FF crashed and lost many important open tabs. This happened with V. 93. I back up daily with Time Machine. I'm wondering if there's a file in Application Support or elsewhere it can restore to bring the tabs back? System profile attached. Any help appreciated. Peter
All Replies (1)