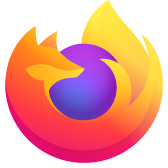 update 93.0
I have it set to "open new tab" which it will do if it is already set in the original page - but if I have to open new tab NOT set in the original page, it will not load. Why does every update make FF worse and worse? Linda
I have it set to "open new tab" which it will do if it is already set in the original page - but if I have to open new tab NOT set in the original page, it will not load. Why does every update make FF worse and worse? Linda
All Replies (1)
Hi Linda, are the problem tabs opening in the background, and then you check them later and they are blank? But they do load if you click the Reload button or press Ctrl+R?
That set of symptoms can be caused by the latest updated version of the Zoom Page WE extension (according to numerous threads on Reddit and mozillaZine forums). You didn't share your add-ons list when you posted your question, but this is my first best guess.
Two things you could try until the extension is updated (the author is already in the process):
(1) Open those tabs as active by switching the setting on the Preferences page (check the box for "When you open a link, image or media in a new tab, switch to it immediately")
(2) Disable that extension and use Firefox's built-in zoom features. Now that Firefox has a default zoom level on the Settings page, there may be less need for the extension?