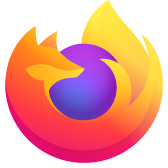 Restore previous session
Hi I just down loaded the Firefox latest version. But I am not able to find the option to "restore previous session" in the new version. With previous versions I didn't have any problem to restore. Any tips on how to restore? Thanks
Hi I just down loaded the Firefox latest version. But I am not able to find the option to "restore previous session" in the new version. With previous versions I didn't have any problem to restore. Any tips on how to restore? Thanks
Modified by cyrus3
All Replies (8)
Previously, I would click on the 3 bars on the upper right corner, and there was a "restore previous session". Now there is no such option, not even the grayed out. I also looked under the History, but there is not.
Has the location for this option changed in the new version? How can the previous session be restored?
I didn't initially see it, but I did find the 'Restore Previous Session' in the History menu (from the 3 bars in the upper right corner). Although I did notice that once you restore the option is no longer there.
Modified by LisaG
Thanks Lisa. Yes the option was no longer there. But I managed to pin the history into the tool bar. And the restore option is there. But it is grayed out. This happens when either the restore session is implemented or if the history file is deleted. But after I down loaded the new version, neither the restore did take place nor it was deleted. It was just grayed out.
Is there any other way to recover the previous session from here? Or to go one layer deeper and to recover the second previous session? Thanks
As a suggestion to Firefox:
if they want to incorporate an option to restore previous session in various time frames in the past: for example: past 15/30 days
Hi Bithiah Thanks for the link!
I have restored many times before. But this time the restore option was grayed out. And I wasn't able to do so. I was wondering if I could go back in time and restore a session on a specific date?
Otherwise I just have to mark it as session lost. Thanks
Modified by cyrus3
Make sure you do not run Firefox in permanent Private Browsing mode (Always use Private Browsing mode; Never Remember History).
Settings -> Privacy & Security
Firefox will: "Use custom settings for history"
remove checkmark: [ ] "Always use Private Browsing mode"
between the annoying update popup the scroll bar silliness and now this i am moving off this browser why is mozilla a non profit ??? why is everything a ripoff adios chicas y chicos