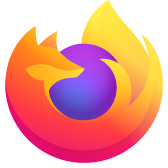 single out certain Google cookies to accept
Firefox removes all cookies when I shut it down; that is the option I have chosen. I know I can opt out of this by allowing cookies for certain websites.
I don't want to allow Google/Youtube cookies in this way: I don't want Google to come back the next time and continue to build their cookie cache; I want them to start with a "Google cookie free" browser. 

But.....
This means I have to set my Google cookie settings every time I start my browser and visit any of the Google sites. This annoys me a lot.
Is it possible to single out certain cookies (e.g. the one with the Google cookie settings) that I want to keep, while I remove all the other Google cookies on shut down?
(Before you suggest: not using Google/Youtube is not an option).
Thanx,

Thom
Firefox removes all cookies when I shut it down; that is the option I have chosen. I know I can opt out of this by allowing cookies for certain websites. I don't want to allow Google/Youtube cookies in this way: I don't want Google to come back the next time and continue to build their cookie cache; I want them to start with a "Google cookie free" browser. But..... This means I have to set my Google cookie settings every time I start my browser and visit any of the Google sites. This annoys me a lot. Is it possible to single out certain cookies (e.g. the one with the Google cookie settings) that I want to keep, while I remove all the other Google cookies on shut down? (Before you suggest: not using Google/Youtube is not an option). Thanx, Thom
All Replies (1)