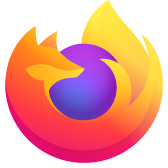 Setting Firefox up properly
I have been using firefox for years but I am always encountering problems, possibly because I have not set it up properly. I am thinking of deleting my account and starting over or trying another browser all together. I was not brought up with computers so not computer literate, I like Mozilla's ethos and donate a small amount when I can, I just need advise about setting things up, I think
I have been using firefox for years but I am always encountering problems, possibly because I have not set it up properly. I am thinking of deleting my account and starting over or trying another browser all together. I was not brought up with computers so not computer literate, I like Mozilla's ethos and donate a small amount when I can, I just need advise about setting things up, I think
All Replies (4)
If you have any issues,
Please explain the problem in detail. What happens? What is/are the exact error message(s) ?
I put Mozilla on to my iPhone, I can't remember what page I went to next but it said if there were duplicates I could delete them. I deleted something, not sure what but then started having problems with opening my account Then life (nearly death) happened and I was away from my desktop for several weeks. When I next went to log in I received a message saying to sync which I did and have been having problems since. I use lockwise for my passwords and in the past that has been frustrating me as they seem to change and I have to request a link to change them. This makes me think that I have not set up properly. I can get in to my account now but it is not the original a/c I set up. Another support person sent a link for setting up which I have looked at and he also mentioned to stay away from sync. I shall have a go at setting up following those instructions. Would it be best to delete my account and start fresh. I also have an ipad so querry sync. Sorry if I seem vague but still on large amount of medications so might take awhile.
You take your time.
Sync is very useful to share data between different Firefox profiles/systems. Note that it is not meant as a backup for the data.