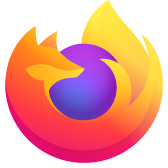 How do I stop Firefox Update from Popping-Up?
I get daily popups to update firefox to a non working version.
How do I stop this annoyance?
I get daily popups to update firefox to a non working version. How do I stop this annoyance?
All Replies (8)
Hi
If you type about:support into the address bar, does it indicate that you are using the ESR version?
If so, I strongly recommend that you update as a fix has been recently released for that version that will help in viewing video files online.
Except that the newest version crashes on my computer 3-4 times a day, so firefox "helpfully" asking: "Should I upgrade to the crashing version?" is not nice in case I accidentally click it...
We're sorry to hear that Firefox is crashing. In order to assist you better, please follow the steps below to provide us crash IDs to help us learn more about your crash.
The crash report is several pages of data. We need the report numbers to see the whole report.
Enter about:crashes in the Firefox address bar and press Enter. A list of Submitted/Unsubmitted Crash Reports will appear, similar to the one shown below.
Copy the 5 most recent Submitted Report IDs that start with bp- and then go back to your forum question and paste those IDs into the "Post a Reply" box.
Note: If a recent Report ID does not start with bp- click on it to submit the report.
(Please don't take a screenshot of your crashes, just copy and paste the IDs. The below image is just an example of what your Firefox screen should look like.)

Thank you for your help!
More information and further troubleshooting steps can be found in the Troubleshoot Firefox crashes (closing or quitting unexpectedly) article.
I do not want to troubleshoot crashes...
I already got rid of them them with using an older version of FF. Now I just want the stupid popups to stop, they are annoying and potentially dangerous in causing the crashes to happen again..
This computer is a MAC so policies.json doesn't work for me.
My problem is when I upgraded from FF 92.0.1 to 93.0 my saved logins and passwords disappeared, vanished!
After wasting 10 to 15 minutes searching for a solution and finding none I used Time Machine to restore my profile folder and uninstalled 93.0 and reinstalled 92.0.1. Then 93.0 was installed again. I'm not sure how but I must have accidentally clicked update.
I haven't updated my Windows 10 box. I'll be fully backuped and ready to reinstall the older version.
I no longer recommend Firefox to others. I'm in the process of transitioning to Brave on all of my computers and phone. I started with Firefox at it's inception and really like it but the attitude of the Firefox group has changed and I'm feeling Firefox is "Do It My Way Or Hit The Road Jack."
Dave
You can check for issues caused by a corrupted or incomplete Visual C++ installation that is missing runtime components (Redistributable Packages) required by Firefox, especially VCRUNTIME140_1.dll.
See "Visual Studio 2015, 2017 and 2019":
You may not need the latter (32-bit version) if you use 64-bit Firefox. You may have to reboot the computer.