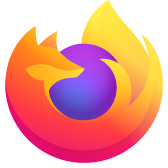 Restoring older windows
Hello,
I have trouble with restoring previous windows and their tabs from my older sessions.
Until recently I could find the sessions that were previously closed by clicking on CTRL+Shift+N. This would restore up to 10 windows closed in previous sessions (a number I set-up in about:config browser.sessionstore.max_windows_undo).
Now I cannot restore older windows any more besides those that were last closed after exiting Firefox and the Recently Closed Windows and the Recently Closed Tab menus in the Library are always empty.
Note that under privacy, the I have a setting to remember history.
My system: PC, Win 10, Firefox 86.
Thanks, Tony
Hello, I have trouble with restoring previous windows and their tabs from my older sessions. Until recently I could find the sessions that were previously closed by clicking on CTRL+Shift+N. This would restore up to 10 windows closed in previous sessions (a number I set-up in about:config browser.sessionstore.max_windows_undo). Now I cannot restore older windows any more besides those that were last closed after exiting Firefox and the Recently Closed Windows and the Recently Closed Tab menus in the Library are always empty. Note that under privacy, the I have a setting to remember history. My system: PC, Win 10, Firefox 86. Thanks, Tony