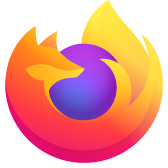 how update firefox to TLS 1.3
could tell me how activate TLS 1.3. I mean where to find the page of the settings which is to use. Thank you in advance Hervé France
could tell me how activate TLS 1.3. I mean where to find the page of the settings which is to use. Thank you in advance Hervé France
All Replies (1)
TLS 1.3 should be enabled since Firefox 60, so with Firefox 83 there shouldn't be a problem.
You can check your browser.
You can check this pref on the about:config page.
security.tls.version.max = 4
1:TLS 1.0; 2:TLS 1.1; 3:TLS 1.2; 4:TLS 1.3;
You can open the about:config page via the location/address bar. You can click the button to "Accept the Risk and Continue".