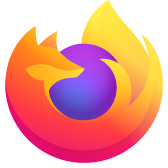 Problem signing in after update to 77.0.1 on ios
After updating to 77.0.1 on my Apple iMac, I can no longer sign in to my account. Also, when not signed in, frequently many websites do not come up when searching through Google. Please help! I have bookmarks I really need. If I can't get support, I will have to switch to Chrome. Please advise, Shelley
After updating to 77.0.1 on my Apple iMac, I can no longer sign in to my account. Also, when not signed in, frequently many websites do not come up when searching through Google. Please help! I have bookmarks I really need. If I can't get support, I will have to switch to Chrome. Please advise, Shelley
All Replies (5)
what happens when you try to sign in?
I enter my email address and I press it but I do not get logged in. Instead I am just hung on the page. It used to be that I would enter my email address press submit and be logged in and then get use Mozilla Firefox. Then I tried to use Firefox without logging in. Sometimes I would go to the website sometimes it would say there was a network connection error. But when I tested the same website address on Chrome and on Safari there was no problem connecting. My only problem is with Mozilla and my problem started when I upgraded to 77. 0. 1. Now I have to figure out how to migrate all my bookmarks from Mozilla to Chrome. Because there is no customer support for Mozilla so Im going to start over on Chrome.
hello ShelleyTween,
follow the steps:
Clear all cookies, site data and cache
Click the 3 horizontal lines top right button and select options.
Select the Privacy & Security panel and go to the Cookies and Site Data section.
Click the Clear Data… button. The Clear Data dialog will appear. ...
Click Clear.
Then
Click the 3 horizontal lines top right button and select options.
Select the Sync.
Click Sign in and enter your password in the sign in page.
Click Sign in to sign back in to Sync.
tell me its helps.
Thank you
Because the problem is that I cannot sign in, therefore I cannot clear cookies.
So, I went to a pc and logged in to Mozilla and followed your instructions.
However, when I return to my iMac, and I download a fresh Mozilla Firefox 77.0.1, and I enter my email address to the field that says Sign in or create a Firefox Account and press the blue box that says Continue...
NOTHING HAPPENS.
I CANNOT LOG IN.
I have used Mozilla for years. This is so weird. PLEASE HELP!
Use of a Firefox Account is optional, it's not a requirement for using Firefox. Firefox should work perfectly fine without logging in to anything, and Bookmarks should work. A Firefox Account is necessary for Mozilla services such as Sync and for being able to post in this Firefox support forum, along with other services related to Mozilla.