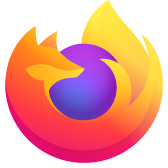 Firefox portable
Hi Is Firefox portable from this site secure or can I trust this site? portableapps.com I would like to use it on my usb for online shopping :) regards
Hi Is Firefox portable from this site secure or can I trust this site? portableapps.com I would like to use it on my usb for online shopping :) regards
All Replies (6)
Thanks for the reply, best regards :)
Glad to help. Safe Surfing.
why the portable version cannot be refreshed? it makes the updates, it behaves normally, etc, except for the refreshing. I frequently get an invitation for refresh due to slow startup but in the refresh page the link is dead for portable version. why?
refresh used to work perfectly with the normal version!
even the safe mode is not helpful i.e. refresh not working in that mode either. thus it is not an issue of the add-ons.