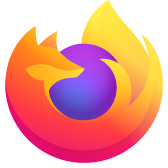 mozilla crash mail
Hi, I'm using mozilla Firefox on Win Xp. Mozilla crashes when I try to attach some file on a mail. (yahoo mail or hotmail it's the same) It also happen if Mozilla is in safe-mode Thank you
Hi, I'm using mozilla Firefox on Win Xp. Mozilla crashes when I try to attach some file on a mail. (yahoo mail or hotmail it's the same) It also happen if Mozilla is in safe-mode Thank you
All Replies (2)
We're sorry to hear that your Firefox seems to be crashing. Please perform the following steps to give us a crash report ID that helps us find out more about the cause of the crash.
Enter about:crashes in the Firefox location bar (that's where you enter your website names) and press Enter. You should now see a list of submitted crash reports.
Copy the most recent 5 report IDs that you see in the crash report window and paste them into your forum response.
Thanks in advance for your help!
More information and further troubleshooting steps can be found in the Troubleshoot Firefox crashes (closing or quitting unexpectedly) article.
______________________________________________________________________________
Try the Firefox Safe Mode to see how it works there. The Safe Mode is a troubleshooting mode, which disables most add-ons.
(If you're not using it, switch to the Default theme.)
You can open the Firefox 4.0+ Safe Mode by holding the Shift key when you use the Firefox desktop or Start menu shortcut.
Or use the Help menu item and click on the Restart with Add-ons Disabled... menu item while Firefox is running.
Don't select anything right now, just use "'Start in Safe Mode" To exit the Firefox Safe Mode, just close Firefox and wait a few seconds before using the Firefox shortcut (without the Shift key) to open it again. If it is good in the Firefox Safe Mode, your problem is probably caused by an extension, and you need to figure out which one.
Please follow the Troubleshoot extensions, themes and hardware acceleration issues to solve common Firefox problems article for that.
When you figure out what's causing your issues, please let us know. It might help other users who have the same problem.
That is a problem with the sData.dll file: Firefox 17.0.1 Crash Report [@ sdata.dll@0x1a36 ]
This file doesn't seem to have a version number of other data, so it is possible that you have caught malware.
Do a malware check with some malware scanning programs on the Windows computer.
You need to scan with all programs because each program detects different malware.
Make sure that you update each program to get the latest version of their databases before doing a scan.
You can also do a check for a rootkit infection with TDSSKiller.
See also: