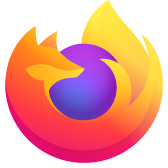 no website is opening through firefox address bar how to solve this
I think because of some virus or some configuration problem. The url which I type in the address bar is not opening. However I can search through google toolbar and google website. I get links when I click them website is opening but not opening through address bar also the suggestions are not loading in address bar. I tried uninstalling and reinstalling firefox but same problem. Also after opening website the url of website is not visible in address bar
I think because of some virus or some configuration problem. The url which I type in the address bar is not opening. However I can search through google toolbar and google website. I get links when I click them website is opening but not opening through address bar also the suggestions are not loading in address bar. I tried uninstalling and reinstalling firefox but same problem. Also after opening website the url of website is not visible in address bar
All Replies (1)
Try the Firefox SafeMode to see how it works there.
A troubleshooting mode, which disables most Add-ons.
(If you're not using it, switch to the Default Theme.)
You can open the Firefox 4.0+ SafeMode by holding the Shft key when you use the Firefox desktop or Start menu shortcut.
Or use the Help menu item, click on Restart with Add-ons Disabled... while Firefox is running.

Don't select anything right now, just use "Continue in SafeMode."
To exit the Firefox Safe Mode, just close Firefox and wait a few seconds before using the Firefox shortcut (without the Shft key) to open it again.
If it is good in the Firefox SafeMode, your problem is probably caused by an extension, and you need to figure out which one.
http://support.mozilla.com/en-US/kb/troubleshooting+extensions+and+themes
When you figure out what is causing that, please let us know. It might help other user's who have that problem.