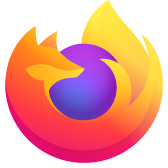 Downloads
I can not download anything from my email it tells me download fail.
I can not download anything from my email it tells me download fail.
All Replies (5)
What email? And screenshot of the error?
Hi Serena, does it work any better if you try to "Preview" first and then look for a download button on the Preview screen/page?
On some sites, the downloads are stored on a different server (for example, googleusercontent instead of google). In those cases, a possible issue is that your cookies isn't being shared across, so the site denies you access to the download. And that could be caused by...
Firefox recently rolled out "Total Cookie Protection" to more users. This limits how sites can use "third party" or "cross-site" cookies, meaning cookies from different websites than the one you see in the address bar. Some sites pass you back and forth between different servers during login because they have their services spread out over a number of different servers. In those cases, you might be able to submit a form successfully on one page and then the next page says you are not logged in. Frustrating!
You can make exceptions to this feature when needed (for each server that you visit as part of the process of using this company's services). More info in the following articles:
Any difference?
Google is my email. I use the preview.
Where are you saving the download to?
to my download folder. But it wont let me choose it just tells me download fail.