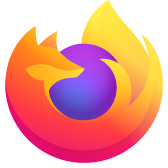 screen shot
where is screen shot function?
where is screen shot function?
All Replies (1)
If you right-click somewhere does "Take Screenshot" show in the menu?
If so, then try right-clicking somewhere on the toolbar and select "Customize Toolbar". You should see a screenshot button there somewhere that you can drag onto the toolbar.
If not, then perhaps the extension was disabled in about:config. Check about:config and make sure extensions.screenshots.disabled is set to false. If it was set to true then you'll need to restart the browser first. Then, you can customize the toolbar to add the button back.