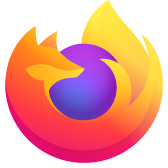 the 'submit' button in 'contact us' of 'donate' dont work
url: https://donate.mozilla.org/en-US/help/ 'Submit' button on this page is grey and dont seem to react when clicked. Wonder if this is a website issue or a local one.
All Replies (2)
Because your missing the captcha verification that shows up that is why it's not working.
There is no captcha verification showing up in my case, and I think I figure out why. It seems like the website has to connect to google.com before send out the captcha verification, and where I live(China) there is no access to google.