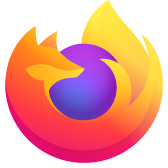 web page content
As of yesterday no images are displayed on go comics pages. ex: https://www.gocomics.com/babyblues/1999/05/01 . Any help would be greatly appreciated.
All Replies (3)
Chosen Solution
Never mind! Adblock Plus decided to block the content. Fixed.
Modified by saabstory3
That was very good work. Well Done. Please flag your last post as Solved Problem as this can help others with similar problems. Go to that post and click the 'Solved' button to its right.
I have no idea how to flag this as problem solved. But solved it is.