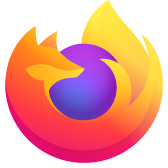 How can i get my addons back in my menu bar
cant install addons in menu bar
cant install addons in menu bar
All Replies (2)
HI dr...
I think you enjoy new FF 75. first of all you do not have your menu bar just flow below steps to get back it (do you already have menu bar just do not want to do this)
      Click the menu button and choose Customize.
      Click Toolbars at the bottom of the screen and click Menu Bar.
      Click Done to save your changes.   

and to add your add-on back,
    Click the menu button Fx57Menu and select Options.
         Select the Privacy & Security panel.
    Under Logins and Passwords section,  
        click on Saved logins…. This                   
       will prompt for your master password.
    After you have entered your master 
        password successfully, restart   Firefox.

With each Update FF gets more bullshit then before.