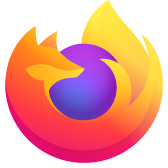 Firefox "forgets" tabs are related
Issue: Firefox forgets that two tabs are related, and thus fails to return to the originating tab when the related tab is closed.
How to replicate: - Have at least two tabs open in a single window. - From a tab that is NOT the right-most tab ("tab A"), open a link in a new tab (which opens "tab B"). - From Tab B, open a link in a new tab (opening "tab C"). - Close Tab C - Close Tab B
What happens: When Tab B is closed, the tab that was originally to the right of Tab A is selected and opened
What is expected: Since tab B originated from tab A, focus should return to Tab A instead of the next tab to the right.
Environment conditions where tested Firefox 67.0 (64-bit) on Windows 7 Professional Version 6.1.7601 Service Pack 1 Build 7601
Issue: Firefox forgets that two tabs are related, and thus fails to return to the originating tab when the related tab is closed. How to replicate: - Have at least two tabs open in a single window. - From a tab that is NOT the right-most tab ("tab A"), open a link in a new tab (which opens "tab B"). - From Tab B, open a link in a new tab (opening "tab C"). - Close Tab C - Close Tab B What happens: When Tab B is closed, the tab that was originally to the right of Tab A is selected and opened What is expected: Since tab B originated from tab A, focus should return to Tab A instead of the next tab to the right. Environment conditions where tested Firefox 67.0 (64-bit) on Windows 7 Professional Version 6.1.7601 Service Pack 1 Build 7601