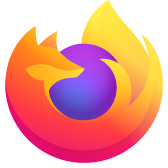 How to rearrange start page, also to change 'ASK' search engine.
Start page shows Firefox logo with search field and buttons 'be a web hero' and 'restore previous...' etc. I want to remove both buttons to obtain a clean start page.
After opening the program consistently displays Ask search engine. How can this be changed to a preferred search site?
Thanks - R. YOung
Start page shows Firefox logo with search field and buttons 'be a web hero' and 'restore previous...' etc. I want to remove both buttons to obtain a clean start page. After opening the program consistently displays Ask search engine. How can this be changed to a preferred search site? Thanks - R. YOung