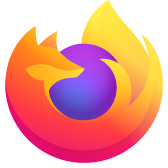 Mozilla recently updated and I have lost all my recent bookmarks?
Good afternoon,
I recently updated my Mozilla Firefox and all my bookmarks where lost.
I have tried everything online to recovery the recent bookmarks but I can only recovery older ones or ones from safari which I do not really use anymore.
Can you please help me recovering my recent bookmarks?
Thank you
Warm regards Filip Sali (email removed from public)
Good afternoon, I recently updated my Mozilla Firefox and all my bookmarks where lost. I have tried everything online to recovery the recent bookmarks but I can only recovery older ones or ones from safari which I do not really use anymore. Can you please help me recovering my recent bookmarks? Thank you Warm regards Filip Sali (email removed from public)
Ezalaki modifié na James
All Replies (1)