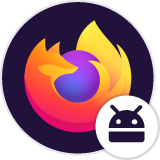 How do WE the community REJECT google bought Daylight, and Create Our Own TRUE Firefox?
As a lover of community supported (true democracy) firefox, I am disgusted, nauseated and furious at this google take over.
We have been betrayed by our community of now $PAID$ developers. -_- That has to be a violation of volunteer status!
We need and have to take back OUR (community owned) FIREFOX for Android. Do we have to sue ourselves or developers? Dev's need accountability to our community! We need to have votes by verified registered users as to what OUR app does and doesn't do! We need take our community owned code and loyal developers and offer a True to Mozilla community Firefox for Android version! FireCoX (X for Community) And shove the Google shoved version back with our FireCox. -_-
As a lover of community supported (true democracy) firefox, I am disgusted, nauseated and furious at this google take over. We have been betrayed by our community of now $PAID$ developers. -_- That has to be a violation of volunteer status! We need and have to take back OUR (community owned) FIREFOX for Android. Do we have to sue ourselves or developers? Dev's need accountability to our community! We need to have votes by verified registered users as to what OUR app does and doesn't do! We need take our community owned code and loyal developers and offer a True to Mozilla community Firefox for Android version! FireCoX (X for Community) And shove the Google shoved version back with our FireCox. -_-