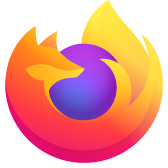 How to Open Adobe *pdf Files Hyperlink in New Tab
(Amongst all the extensions I have installed are Session Manager and Tabs Mix Plus, either of which might have bearing on this question. Session Manager is set to restore the tabs still open upon closing the previous session.)
When Firefox is closed, clicking a web hyperlink in a pdf file opened in Adobe Acrobat will open the browser, but that page will displace whatever was visible in the last session's focused tab (the one which would have focus if the browser was reopened normally).
If Firefox is already open and I'm using Acrobat externally the same happens -- the hyperlink' s page opens in the tab with focus, displacing whatever other webpage is displayed theree.
If by chance a pdf is open in a browser tab (FF is configured to open pdfs in a tab from *within* the browser) clicking a hyperlink in that pdf will open the new site in that current tab.
What do I set to get external Acrobat to open in a *new* tab when clicking a webpage hyperlink in a pdf?
This happened
Every time Firefox opened
(Amongst all the extensions I have installed are Session Manager and Tabs Mix Plus, either of which might have bearing on this question. Session Manager is set to restore the tabs still open upon closing the previous session.) When Firefox is closed, clicking a web hyperlink in a pdf file opened in Adobe Acrobat will open the browser, but that page will displace whatever was visible in the last session's focused tab (the one which would have focus if the browser was reopened normally). If Firefox is already open and I'm using Acrobat externally the same happens -- the hyperlink' s page opens in the tab with focus, displacing whatever other webpage is displayed theree. If by chance a pdf is open in a browser tab (FF is configured to open pdfs in a tab from *within* the browser) clicking a hyperlink in that pdf will open the new site in that current tab. What do I set to get external Acrobat to open in a *new* tab when clicking a webpage hyperlink in a pdf? == This happened == Every time Firefox opened