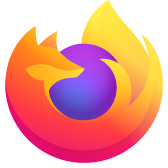 I got an error "SSL peer was unable to negotiate an acceptable set of security parameters. SSL_ERROR_HANDSHAKE_FAILURE_ALERT"
I can't find the detail in the link on the error page https://support.mozilla.org/en-US/kb/what-does-your-connection-is-not-secure-mean Do you have the explanation of this error?
모든 댓글 (3)
According to the SSL Labs test the site looks very reasonable. https://www.ssllabs.com/ssltest/analyze.html?d=www.re-guide.jp
Why it doesn't work with Firefox, I don't know. I can only guess about a server configuration error. Try to contact the web site owner.
The site doesn't work in Chrome either, so it's unlikely that this is a Firefox issue.