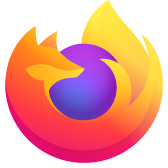 Cannot log in to Yahoo using the Sign in button
Hi On Firefox I cannot log in to yahoo using the normal procedure. I enter username and password in the appropriate field then regardless of whether I click the 'Sign In' button or hit return, nothing happens. At the moment I can only get access to my yahoo mail by signing in via facebook (Yep, THAT sign in button works, as does the pop-ups etc)
Hi On Firefox I cannot log in to yahoo using the normal procedure. I enter username and password in the appropriate field then regardless of whether I click the 'Sign In' button or hit return, nothing happens. At the moment I can only get access to my yahoo mail by signing in via facebook (Yep, THAT sign in button works, as does the pop-ups etc)
All Replies (6)
I forgot to add that I have already tried all the usual solutions. In fact, I clear cache and cookies every time I close Firefox, don't use yahoo toolbar, don't save histories etc. and run ccleaner once a week for good measure The problem has only recently' shown up. I've been using Firefox with the current add-ons for some time with no trouble at all until now. BTW, also disabled various plug-ins and add-ons including the like of NoScript and several other add-ons just to see what happened, and no effect.
Look in your Firewall if something changed or check your antivirus software for the same reason.

thanks again
Modified by ideato
I can't see what the firewall should be an issue here. The browser access the majority of the web with no problems and I CAN access yahoo mail via the facebook route. What fails to work is the sign in button, which now seems to be no more than an icon. I can enter my username, enter my password, but the sign in button for yahoo is dead. On the same webpage the sign in option via facebook functions perfectly, the facebook pop-up functions perfectly and lo and behold I can get into yahoo mail. The only thing that does not work is the "sign in" button.
Did you find a solution for this?
Mine started doing what sounds like the same thing this morning. Worked fine until yesterday and now it simply doesn't appear to respond at all to selecting the "sign in" button or hitting enter from the password field. - I can login normally using IE or Chrome but with Firefox it just acts like the button isn't even being pressed. I've tried disabling all plugins, extensions, clearing cache, restarting the computer etc.
look in about:config and search for cookies
find
network.cookie.alwaysAcceptSessionCookies and set it  to true

then try loging in and see if it works. Worked for me.