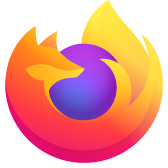 Firefox for Mac preferences shows .qif file format for quicken as "quicktime image format"-wrong application and won't let me select anything else
Post to Firefox forum; Oct.2011 Re: Quicken 2007; Mac OS 10.5
Problem: can't import or download Qif format files into quicken from bofa or Chase. Mac can't recognize; how do I set preferences in Firefox (or Safari).
https://support.mozilla.com/en-US/questions/new?product=desktop&category=d1&search=Firefox+for+Mac+preferences+shows+.qif+file+format+for+quicken+as+%22quicktime+image+format%22-wrong+application+and+won%27t+let+me+select+anything+else&showform=1

Hello,
I previously used Firefox on my old Mac G4 with OS 10.3.9; the above issue existed with that system and Firefox 2.00.2 (or similar). I then "tried" to move to a G5 Mac with OS 10.5, hoping that an updated Mac Operating system and updating Firefox would solve that problem.
I'm now working on my son's MacBook Pro, OS 10.5.8, 2.4 ghz Intel Core 2 Duo; 2gb Memory; 2 gb 667 Mhz DDR2 SDRAM.
I still have a problem in Firefox Preferences trying to download .qif files. BofA Mortgage accounts only allow downloading of .qif files. My .qfx download works fine, but the error message is as follows:
The error message is that this is a corrupted file or one that Preview doesn't recognize.
and it is still a problem when trying to download Quicken .qif format files for our B of A mortgage.
The preferences for Firefox under File Helpers won't let me name the extension I want; instead, it CONFUSES .qif (Quicken Interchange Format) with .qtif (Quicktime Image Format) for Mac.
Therefore, when I download .qif files and try to import them to Quicken, I get a message that this is a corrupted file:

thanks for any help.
Val in Seattle
Post to Firefox forum; Oct.2011 Re: Quicken 2007; Mac OS 10.5 Problem: can't import or download Qif format files into quicken from bofa or Chase. Mac can't recognize; how do I set preferences in Firefox (or Safari). https://support.mozilla.com/en-US/questions/new?product=desktop&category=d1&search=Firefox+for+Mac+preferences+shows+.qif+file+format+for+quicken+as+%22quicktime+image+format%22-wrong+application+and+won%27t+let+me+select+anything+else&showform=1 Hello, I previously used Firefox on my old Mac G4 with OS 10.3.9; the above issue existed with that system and Firefox 2.00.2 (or similar). I then "tried" to move to a G5 Mac with OS 10.5, hoping that an updated Mac Operating system and updating Firefox would solve that problem. I'm now working on my son's MacBook Pro, OS 10.5.8, 2.4 ghz Intel Core 2 Duo; 2gb Memory; 2 gb 667 Mhz DDR2 SDRAM. I still have a problem in Firefox Preferences trying to download .qif files. BofA Mortgage accounts only allow downloading of .qif files. My .qfx download works fine, but the error message is as follows: The error message is that this is a corrupted file or one that Preview doesn't recognize. and it is still a problem when trying to download Quicken .qif format files for our B of A mortgage. The preferences for Firefox under File Helpers won't let me name the extension I want; instead, it CONFUSES .qif (Quicken Interchange Format) with .qtif (Quicktime Image Format) for Mac. Therefore, when I download .qif files and try to import them to Quicken, I get a message that this is a corrupted file: thanks for any help. Val in Seattle