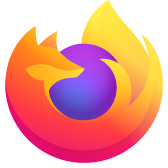 ANNOYING POPINS
Hi- it's driving me crazy. when I open firefox now a black box shoots in from the right with an annoying noise with all the twitter things and emails and other junk. please tell me how to stop it before I throw my laptop out the window. thanks
Hi- it's driving me crazy. when I open firefox now a black box shoots in from the right with an annoying noise with all the twitter things and emails and other junk. please tell me how to stop it before I throw my laptop out the window. thanks
All Replies (1)
On Windows, Firefox changed from using its own notification dialogs to sending notifications to Windows. One option would be to switch back, but another one would be to track down why sites or add-ons are generating all those notifications and removing their permission to do that.
On the first point:
(1) In a new tab, type or paste about:config in the address bar and press Enter/Return. Click the button accepting the risk.
More info on about:config: Configuration Editor for Firefox. The moderators would like us to remind you that changes made through this back door aren't fully supported and aren't guaranteed to continue working in the future. Since we have had this setting for a long time and I use it myself, I feel comfortable mentioning it.
(2) In the search box in the page, type or paste alerts.useSystemBackend and pause while the list is filtered
(3) Double-click the alerts.useSystemBackend preference to switch the value from true to false. (I don't think you need to change the other one.)
On the second point:
For a site that generates notifications, you usually can click the permission slider icon in the address bar (it's next to the lock icon) and turn that off.
Any progress so far?