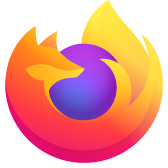 javascript
I can not get into my msn/outlook email. I keep getting an error: not loading javascript.

I must get in email from my desktop.
please help me. Microsoft did send to you a ticket # 1038412429
I can not get into my msn/outlook email. I keep getting an error: not loading javascript. I must get in email from my desktop. please help me. Microsoft did send to you a ticket # 1038412429
All Replies (2)
Hello hazel1216,
Is JavaScript not loading on other pages as well?
I can think of several solutions, first, try to start Firefox in Troubleshooting mode to check if the issue might be caused by any extensions. To do so, close Firefox and hold down the SHIFT button while opening Firefox again. Afterwards, click "Open" on the pop-up window. Then, try to open your Email account again.
If it did not work, please report back!
Modified by YongHan
You have a weird user agent that reports you as Firefox 52 on Windows 95.
Mozilla/5.0 (Windows NT 4.0; rv:52.0) Gecko/20100101 Firefox/52.0
What is your OS and are you really using Firefox 52?
Check that you do not run Firefox in compatibility mode. You can open the Properties of the Firefox desktop shortcut via the right-click context menu and check the "Compatibility" tab. Make sure that all items are deselected in the "Compatibility" tab of the Properties window.
See also: