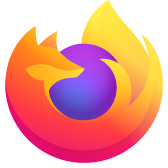 Getting BHO from what looks like a program by eboom that shows up as a small window on RH bottom side. Also webpages being redirected automatically.
I get a small window on bottom RH side of my screen with "suggested sites" Usually the very site I am on. I right click on this window and it does not act alike a normal window, cannot close it or view its source. It does state that Eboom is providing suggestions. Also something, i think this malware or BHO is trying to redirect my webpage. I have set up Firefox to not redirect. That helps a little. Also opening links in new tab seems to help. I reviewed my add-ons and extensions and nothing unusual. I have tried to look for something in history and I have found very little. I have run multiple malware, spyware, adware, and virus Scans. Used Malwarebyte, SuperAntispyware, Norton, and Exterminator from PC Pitstop, all to no help. I have looked up this information and all I find is an issue with a toolbar on IE. I do not get a toolbar. These links are some of the attempted redirects. http://findgala.com/?q=ask+question+firefox http://findgala.com/?q=question+ask+firefox http://www.freshswift.com/search.php?q=question+ask+firefox&xrid=2801278125030618963&resultid=0 http://www1.activitycatalogue.com/?q=question%20ask%20firefox
All Replies (2)
The Reset Firefox feature can fix many issues by restoring Firefox to its factory default state while saving your essential information. Note: This will cause you to lose any Extensions, Open websites, and some Preferences.
To Reset Firefox do the following:
Go to Firefox > Help > Troubleshooting Information.
Click the "Reset Firefox" button.
Firefox will close and reset. After Firefox is done, it will show a window with the information that is imported. Click Finish.
Firefox will open with all factory defaults applied.

Further information can be found in the Refresh Firefox - reset add-ons and settings article.
Did this fix your problems? Please report back to us!
Do a malware check with some malware scanning programs on the Windows computer.
You need to scan with all programs because each program detects different malware.
Make sure that you update each program to get the latest version of their databases before doing a scan.
You can also do a check for a rootkit infection with TDSSKiller.
See also: