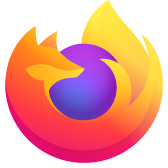 Autoscroll with touchpad used to work in Firefox, but no longer does; works in other browsers and programs
Just bought a new computer, enable autoscroll on the touchpad. It worked until a day or 2 ago (perhaps when I upgraded to Firefox 6???). I verified my setting in the touchpad control panel. I tested autoscroll in IE9 and it still works. Autoscroll using the scroll wheel on an external mouse in both Firefox and IE9.
When using the touchpad autoscroll, the 'autoscroll" icon appears, but the page will not scroll (and it is long enough to do so).
I also tried disabling add-ons to see if there was some conflict, but that did not resolve the issue either.
Thanks, Marie
Just bought a new computer, enable autoscroll on the touchpad. It worked until a day or 2 ago (perhaps when I upgraded to Firefox 6???). I verified my setting in the touchpad control panel. I tested autoscroll in IE9 and it still works. Autoscroll using the scroll wheel on an external mouse in both Firefox and IE9. When using the touchpad autoscroll, the 'autoscroll" icon appears, but the page will not scroll (and it is long enough to do so). I also tried disabling add-ons to see if there was some conflict, but that did not resolve the issue either. Thanks, Marie