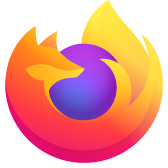 Your Firefox is broken, 6-9-2023
So slow I almost think MSFT AI has invented a thing that trips you up... After all, they're the fallback. Just saying.
I have MSFT 11 on a strong Nvidia gaming laptop. It's a fast machine. Once Firefox is open everything works fine and fast. It's just the opening.
Thank you, Liah
So slow I almost think MSFT AI has invented a thing that trips you up... After all, they're the fallback. Just saying. I have MSFT 11 on a strong Nvidia gaming laptop. It's a fast machine. Once Firefox is open everything works fine and fast. It's just the opening. Thank you, Liah